NEW LINE OF PESTO AND SAUCES
HOME/NEWS/NEW LINE OF PESTO AND SAUCES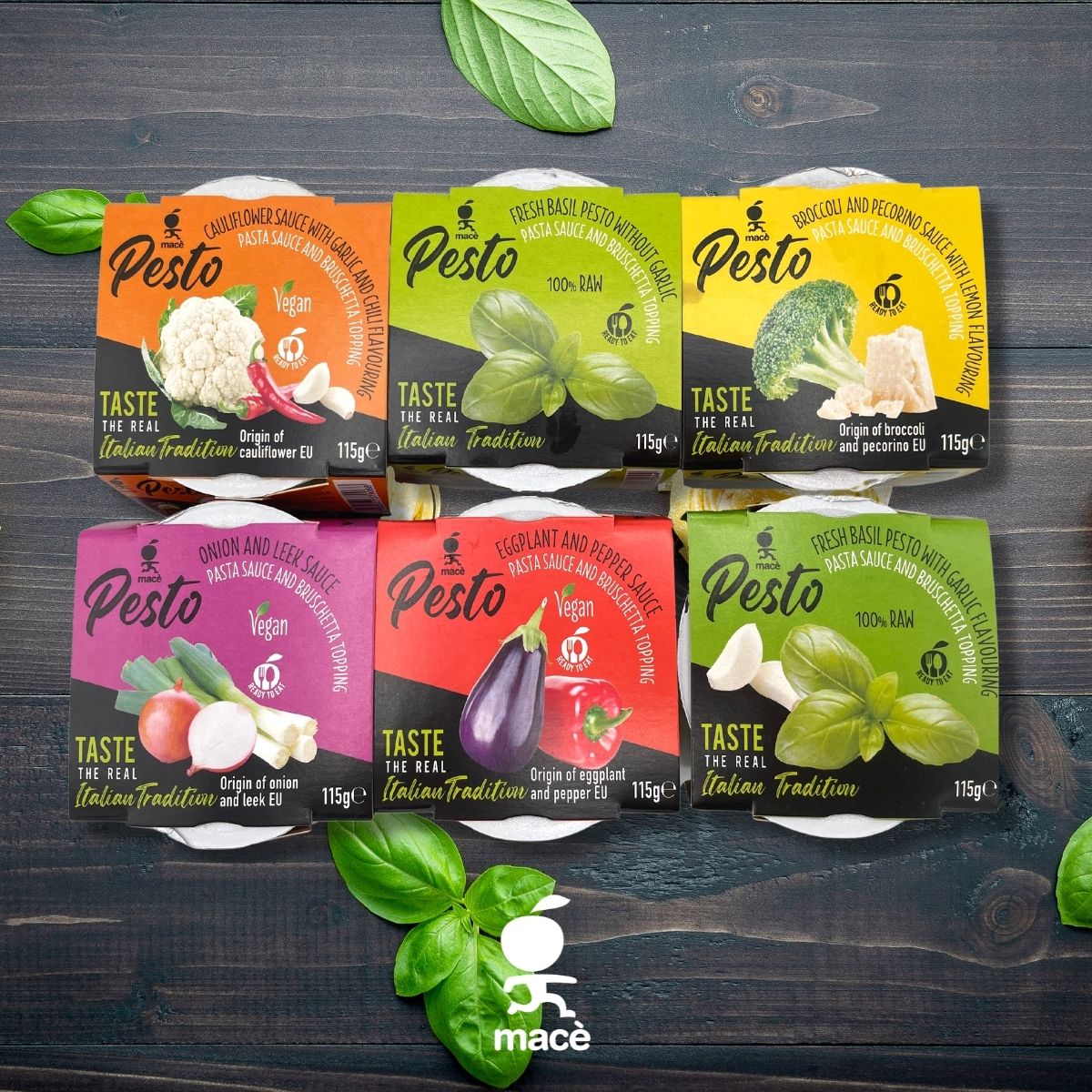 Our line of pesto and sauces respects the raw material thanks to slow cooking and HPP technology
2022 has started and we at Macè are always in action. We want to grow and for this year we have set ourselves specific goals. One of them is to expand our production and bring new products to market.
In particular we refer to pesto and sauces.
Like all our other products, of course, we respect the raw material thanks to slow cooking and HPP technology. This makes the products unique on the market, because they retain freshness, taste and they can be conserved longer. In fact, the shelf life is 60-90 days.