TIMELINE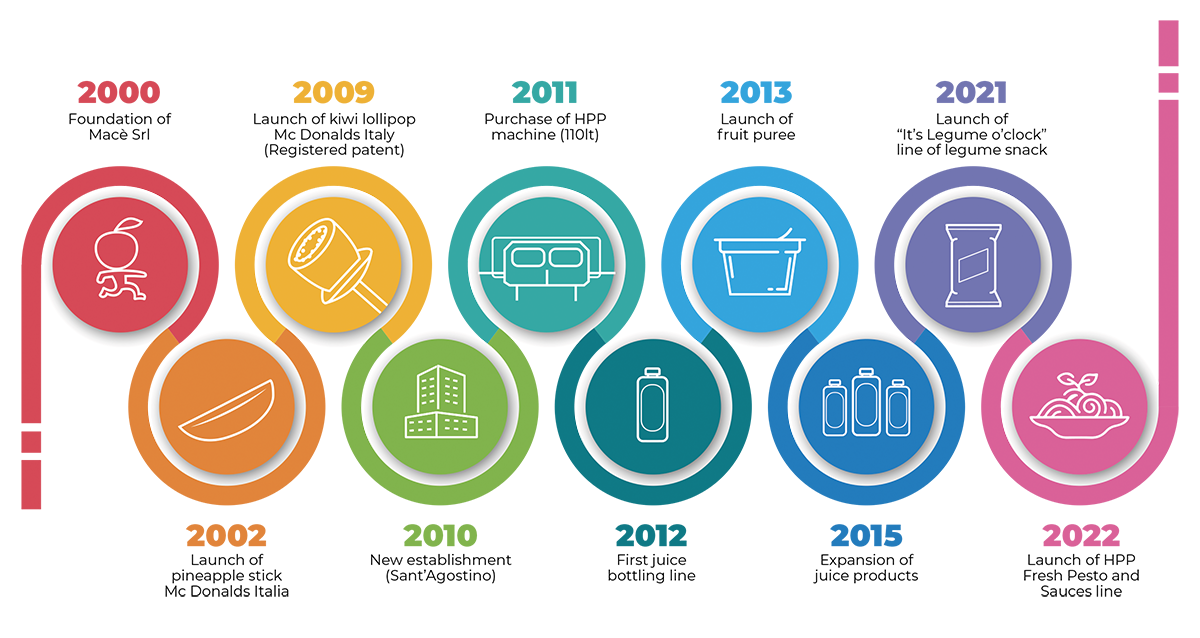 MISSION
"We don't take anything away, we don't add, we don't modify in any way the raw material!"
Giovanni Gallerani, Macè Research and Development Director.
________________________________________________________________________________________________________________________________
We all live on planet earth! This is why working on cultivation, harvesting and storage methods to reduce the impact on the environment is of primary importance for us. Strong technical skills and advanced equipment are needed to best preserve all the nutritional qualities of the raw material. Hence the reason why we exclude pasteurization and instead prefer low temperature treatments (below 12 ° C).
Determination is fundamental in the search for a pact of respect between man and the environment: we work by consolidating the technical knowledge of young and experienced professionals and we listen to those who live the earth every day. For us, research and development have a privileged and strategic role: our most important investments are here. This is where our greatest satisfactions are born.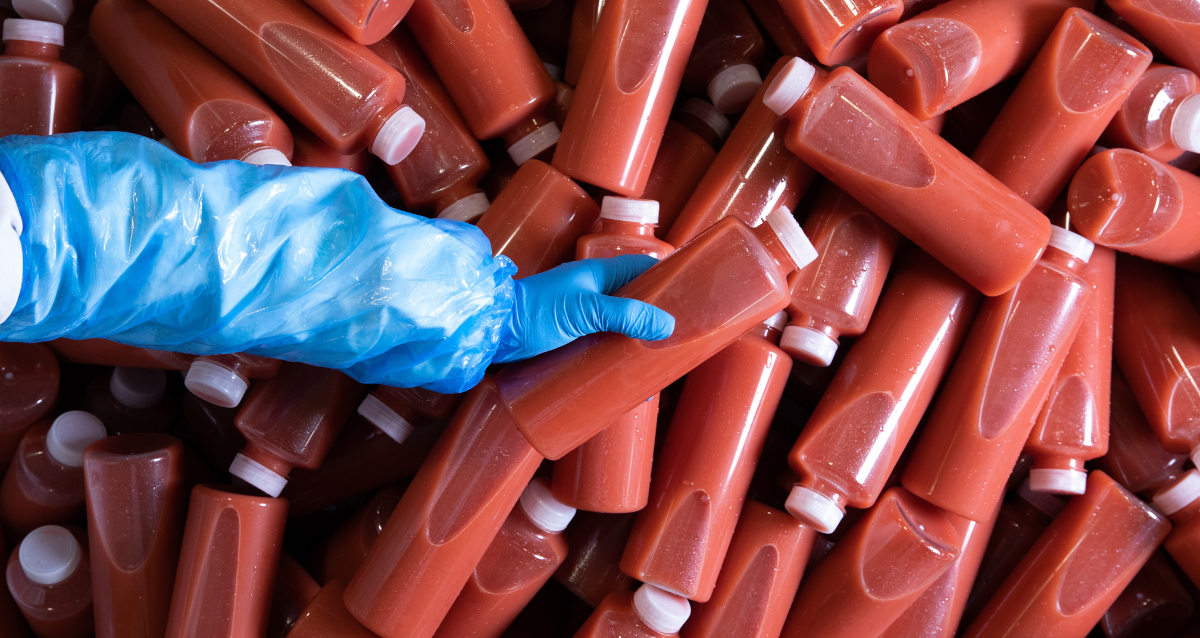 INDUSTRIAL ECOLOGY AND SUSTAINABILITY
Aware of the environmental imbalance existing on the planet, we try to contribute to a new industrial ecology. We have always invested in the reduction of our environmental impact and we take care of the earth, its products and its inhabitants.
Thanks to the use of 4000 square meters of photovoltaic panels and the transformation of organic waste from fruit processing into biogas, 70% of the energy we consume is totally GREEN.
But we don't stop at energy saving alone, we are active on many other fronts regarding the green economy, including:
• The use of an internal purification system that allows the drains to be directly reintroduced into the irrigation channels, making the water drinkable again;
• The use, for our products, of mono-material and RPet packaging, 100% recycled and recyclable plastic;
• The development of an environmental protection project, in collaboration with Molini Pivetti, on a wooded land in Tuscany.
DISTRIBUTION


A wide selection of fresh and natural products in constant evolution.
Macè serves all types of catering: hotels, bars, restaurants kiosks that choose the simplest, most hygienic and economical solution both for fruit to be used in the kitchen and in pastry, and for fresh preparations ready to serve.
Macè also serves vending machines, where today you can opt for a healthy and natural snack: fresh juices and fruit bags, for example, light proposals for those who love to move and want to make every break a moment of encounter; of every snack, an intelligent break.
Macè is present on the shelves of small and large-scale distribution (GDO): in the best hypermarkets, supermarkets and convenience stores.
Macè is also a private label.
Proper nutrition and pleasure of taste: these are the foundations that make Macè products an authentic trademark. And we are proud of it.