HPP PESTOS AND SAUCES SELECTED AS INNOVATIVE PRODUCTS
HOME/NEWS/HPP pestos and sauces selected as innovative products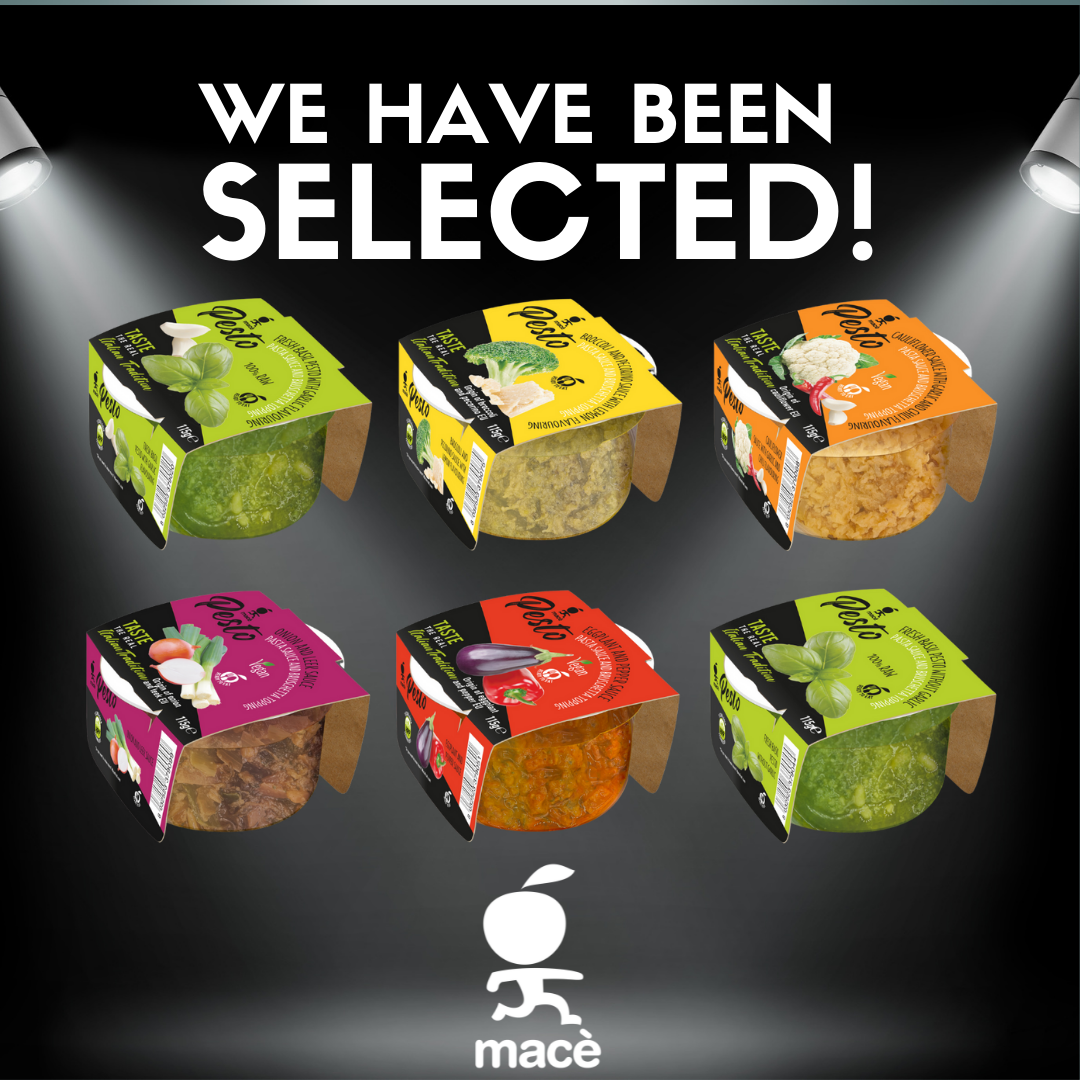 Great news for MacÚ's HPP pestos and sauces!
New Product Expo - PLMA Amsterdam (31 May - 1 June 2022)
Each year at PLMA Amsterdam, the world's leading Private Label event, manufacturers can enter new products into a contest that culminates in the selection of the 'most innovative product' for each product category in the competition.
After being tasted by the 'New Product Expo' Committee, our pestos were selected for the fresh sauces category, and then displayed in the Idea Supermarket Area for the duration of the exhibition.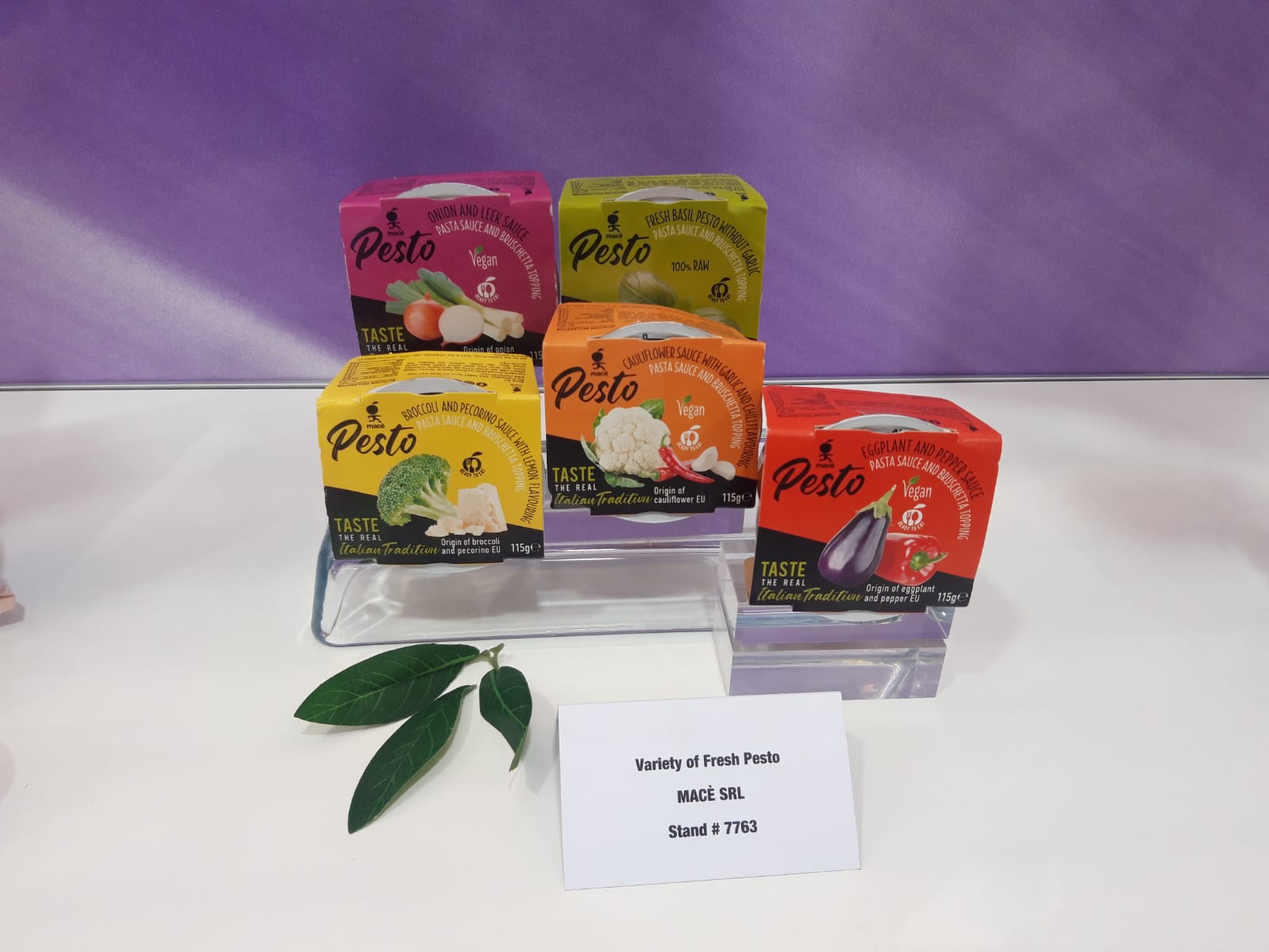 SIAL Innovation Paris (15-19 October 2022)
At SIAL Paris, our pestos were selected by a jury of independent experts as an innovative product.
Macè's pestos and sauces draw from the Italian culinary tradition, in this case the innovation was recognized in the technology used to stabilize the product. Most commercially available pestos are pasteurised (treated at high temperatures), whereas Macè pestos are not only cold-processed, but most of the vegetables and herbs are added raw. It is only thanks to the HPP treatment and cold chain storage that the pestos and sauces in this range keep their taste, nutritional values and the vegetables and herbs freshness over time.


Seeing our work recognized motivates us to do better and better, because at Macé in everything we do, we never lose sight of our values: innovation, quality and 100% natural.