CRUNCHY FLAVOURED LEGUMES

CHICKPEA, ONION AND PEPPER
Chickpea, onion and pepper
LEGUME CUBE
CATEGORY:
Crunchy flavoured legumes
Our selection of crunchy whole legumes make a delicious and nutritious snack. The pulses, such as edamame, are roasted to a crispy texture and then naturally flavoured with vegetables and spices. This process gives the snacks a rich and satisfying flavour. Legumes are an excellent source of protein, making these snacks not only tasty but also nutritious. Protein is essential for a balanced diet and can help maintain the feeling of satiety for a longer period.
How is it preserved?
Store in a cool and dry place.

Available formats: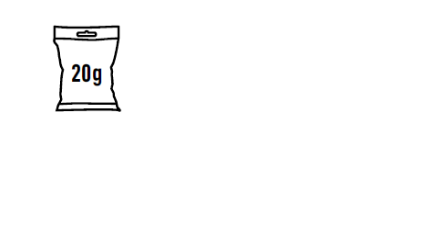 INGREDIENTS: Chickpeas, onion, vegetable fiber, natural flavorings, salt and black pepper. May contain cashews, almonds, hazelnuts, pecans, soy.
Nutritional values per 100g


| | |
| --- | --- |
| Energy | 1607kJ / 382 kcal |
| Fat | 7,2g |
| of which saturates | 0,76g |
| Carbohydrates | 51g |
| of which sugars | 2,7g |
| Fibre | 17g |
| Protein | 19g |
| Salt | 2,1g |
products
related